Compliance Automation Software
Staying ahead of new compliance regulations is challenging, especially when that information changes dynamically and can vary across regions and governments. It is critical to have a quick and accurate way to understand your company's compliance profile. By leveraging ehsAI's AI-driven automation capabilities, you can increase your process efficiency and accuracy in order to manage compliance risk cost-effectively.
Capture all requirements in minutes
Prevent duplication
Gain real-time visibility into compliance deadlines
Seamlessly integrate into EHS management systems
Compliance Automation Software
Increases EHS Compliance Efficiency
ehsAI saves you time by doing the heavy document analysis work for you so you have
actionable output in minutes, in addition to taking the guesswork – and risk –
out of managing the timing and deadlines of requirements.
Process all EHS document types such as permits, operating procedures, policies, etc. and dramatically lower the cost of identifying compliance requirements by up to 80%.
ehsAI accuracy is better than human interpretation and standardizes compliance requirements across your entire enterprise for increased confidence.
ehsAI helps users stay on top of 1000's of requirements lost in regulatory documents. What usually take months to unlock, can be done in a fraction of the time, eliminating the risk of penalties.
ehsAI Smart Fields identify a requirement's time-driven components, ensuring you never miss a deadline.
Key Compliance Tracking Features
ehsAI, combined with Intelex, provides users a simple,
end-to-end solution, for faster & smarter compliance management.
Automatic requirement mapping
With patented Machine Learning algorithms, ehsAI seamlessly generates a complete, indexed list of action items mapped to each regulatory citation and/or permit condition affecting your company.
Expand your Compliance Automation
knowledge with these featured resources
When organizations manually track compliance on spreadsheets, costly mistakes can happen. Learn how the most advanced EHSQ platform in the world is using AI to help solve complex regulatory challenges.
Managing compliance for your organization is a complex undertaking. Learn how Intelex can help by increasing efficiency and decreasing risks.
The pace at which new technologies hit the marketplace can be overwhelming. Which ones do you need to keep your workers safe? Learn how the connected solutions of EHS 4.0 can help you keep manage safety and contribute to production goals.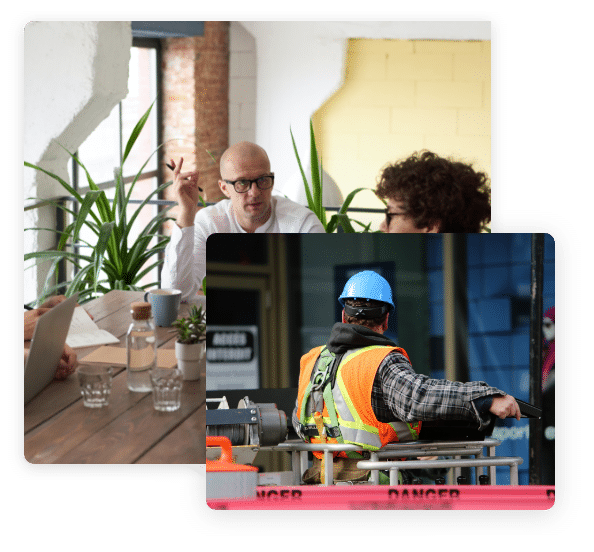 Intelex's compliance and document management modules have allowed the City of Tempe to achieve a higher level of compliance-confidence than previously thought possible. Tempe's vision of consolidating all task-tracking and record-keeping activities necessary to maintain compliance into one desktop application has become a reality.

David McNeil
Regulatory Compliance Manager

Successfully implemented a management system to ensure environmental, fire, and OSHA related compliance are effectively and responsibly monitored, tracked and reported on a continual basis.

[City of Tempe] Achieved the highest possible confidence in compliance status with regard to all environmental rules, regulations and permits.



Transform your organization's Environmental, Health & Safety and Quality management today.
Process Hazard Analysis Software
Intelex Process Hazard Analysis (PHA) software identifies and analyzes hazards associated with the processing and handling of highly hazardous materials. It keeps your operation organized, your employees safe and your processes up and running.
Powerful dashboards deliver real-time visibility into emissions
Preconfigured process hazard checklists and reports
Stay up to date with changes in OSHA's PSM guidelines
Integrated HAZOP features
Intelex Process Hazard Analysis Software Saves Lives
Identify, evaluate and control hazards associated with processes that involve highly
hazardous chemicals to keep your workers healthy and safe.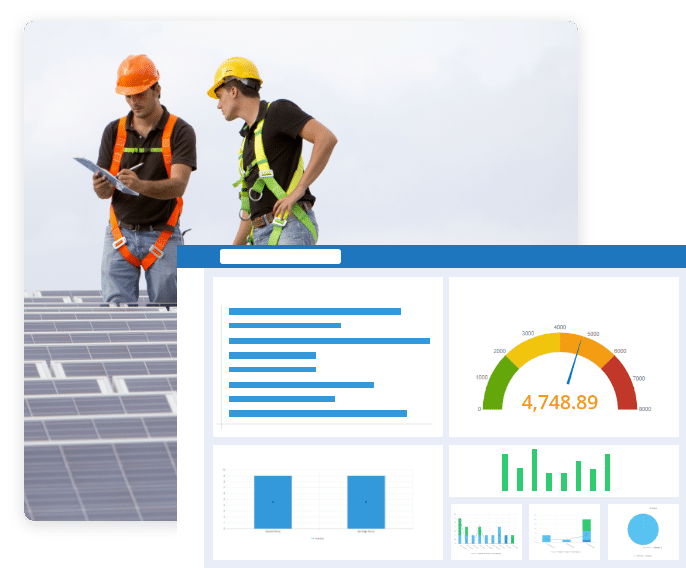 Conduct process hazard analysis in accordance with OSHA's Process Safety Management(PSM) guidelines and keep workers safe.
Manage Hazard and Operability Studies (HAZOP) to develop and maintain libraries for keywords and deviation phrases such as 'less', 'other than' and 'more.' Intelex's Process Hazard Analysis software produces a full HAZOP worksheet at the end of an assessment, which can be printed and posted.
Display all important PHA data (nodes, chemicals, equipment, reactions, standard operating procedures and processes) in a centralized, easy-to-navigate solution.
Use the embedded risk register to calculate and compare initial risk with the postcontrol residual risk so that you know whether adequate controls have been put in place.
Key Process Hazard Analysis Software Features
Employ an 'all-in-one' solution to identify, manage and mitigate process hazards stemming
from operational systems and processes for handling hazardous substances.
Customized PHA Management
Build teams, set frequencies, view session logs and see all past risks, recommendations and postcontrol residual risks. Attach full PHA reports for visibility into PHA history.
Process Hazard Analysis Software is Critical to EHS Management
Intelex PHA software works together with other Intelex EHS software to deliver a holistic health and safety solution.
Improve your EHS management programs using leading and lagging indicators.
Reduce the administrative burden of compliance and EHS program management.
Streamline the collection of data and capture the evidence required to generate insights and get answers.
Expand your Process Hazard Analysis Software
knowledge with these featured resources
Sometimes the most dangerous hazards are the ones that arise from familiar situations. Learn how mobile applications can help you overcome workplace complacency.
As the workplace becomes more complex, the possibility of human error and safety hazards increases. Learn how technology like smart tools and algorithms are helping to solve regulatory compliance challenges.
ISO 45001:2018 is a critical health and safety standard in every industry, but meeting its requirements can be challenging. Learn how Intelex can help you reduce risk, streamline compliance and keep workers safe.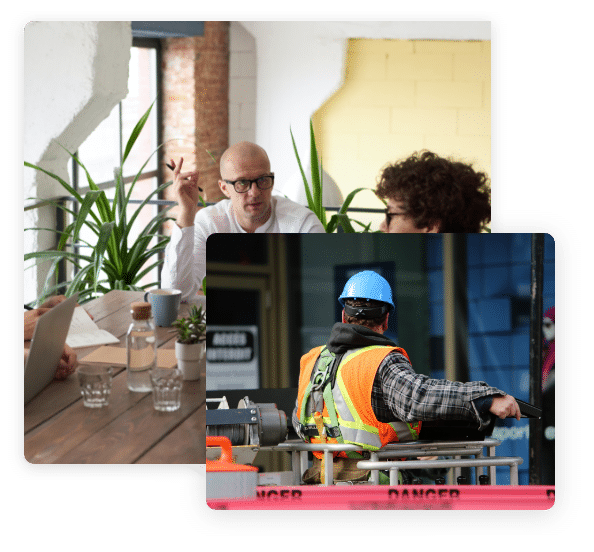 Centralized and streamlined environmental and safety incident reporting and investigation, enabling real-time access to EHS data and improving Agnico's ability to respond quickly.

We moved to Intelex to be able to become more advanced with our data & statistics along with getting information to our VPs and other stakeholders as well as help our field users with a system that is more simple and tailored to their needs.

Intelex offers us a lot of flexibility, with the ability to create applications that fit what we need them to do along with modifying and changing the system to fit our diverse needs.

Ryan Orvis
Intelex Administrator



Transform your organization's Environmental, Health & Safety and Quality management today.
Occupational Injury and Illness Reporting Software
Report and track injuries and illnesses in accordance with industry, regional and corporate requirements. Intelex Occupational Injury and Illness Reporting software automatically generates the appropriate injury and illness report, ensuring worry-free compliance with OSHA, WCB and others.
Kickstart your injury and illness prevention program
Take the busy work out of compliance reporting
Stay on top of regional and industry regulations
Mobile apps increase efficiency and effectiveness
Intelex Occupational Injury and Illness Reporting Software Saves Money
Occupational Injury and Illness Reporting software gives EHS professionals the tools they need to capture and
track the entire lifecycle of a workplace injury or illness, no matter how minor or severe.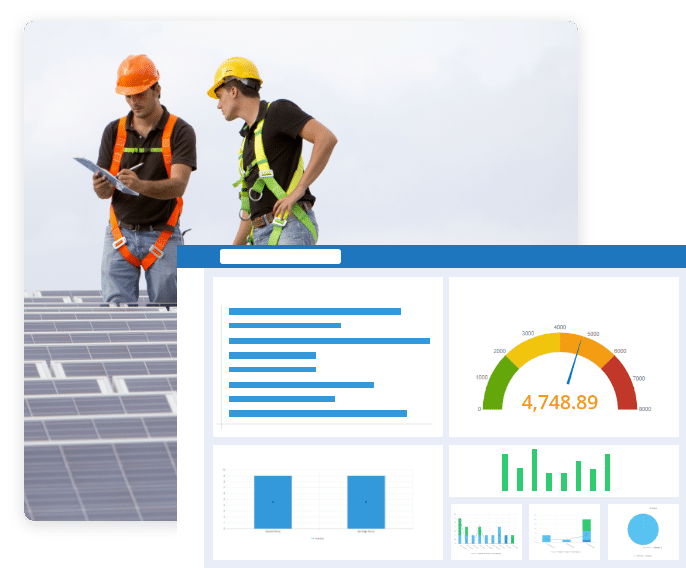 Store and manage injury and illness information in a single centralized location. Quickly view injury summaries and recordable logs, including injury classifications, medical treatment, days absent and even the OSHA 301 form.
Perform root cause analysis (including Fishbone, 5-Why and TapRooT®) and risk assessments. Assign corrective actions, related costs and lessons learned. Assign and track identified actions to ensure completion.
Meet all industry-specific and geographic-specific reporting regulations, including OSHA (United States) and WCB (Canada) reporting requirements.
Link Injury and Illnesses directly with Occupational Health and Case Management Applications, including back-to-work programs such as FMLA. Integrations with existing insurance companies help manage cost and claim information.
Key Occupational Injury and Illness Reporting Features
Reporting and tracking worker injuries and illnesses is foundational to the job of any EHS professional.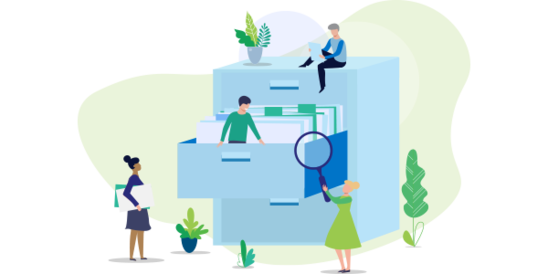 Collect the Correct Information
Capture the injury and illness details that you need using proven best-practice forms out of the box, including body maps, worker history, medical treatment, lost time, witnesses, related incidents and more.
Injury and Illness Reporting Software is Critical for Health and Safety
Intelex Occupational Injury and Illness Reporting software works together with other Intelex EHS software to deliver a holistic health and safety solution.
Streamline employee health management within one integrated EHS system.
Reduce the administrative burden of compliance and EHS program management.
Improve your EHS management programs using leading and lagging indicators.
Expand your Occupational Injury and Illness Reporting
Software knowledge with these featured resources
Reporting requirements for EHS incidents are an important part of your business. Learn how an EHS reporting system can help you track, investigate, analyze and report on all incidents and near misses.
Data is becoming a huge part of everyone's lives, but processes, practices and tools make sure that data is accurate and that it gets applied in the right way.
No one could have envisioned at the start of 2020 how the year would end. So what do we have to look forward to in terms of EHS priorities and challenges in 2021? Employee engagement, regulatory compliance, connected work and other trends appear to be top of mind these days.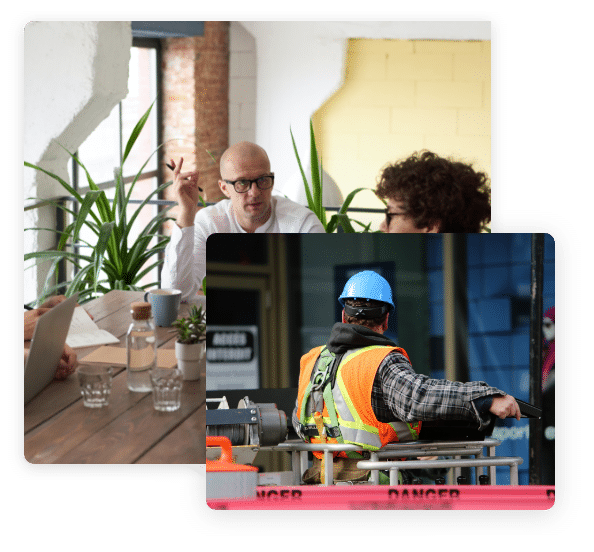 Not only does the Intelex System allow for optimal organization and distribution of documents, manuals, and procedures, it increases internal accountability ensuring health and safety issues are dealt with in a timely fashion. Using Intelex to ensure the effectiveness of our performance provides a safer environment for employees, contractors, and in our case, the public.

Alan Conquergood
President

[Smurfit Kappa] reduced their Accident Frequency Rate from 1.9 to 0.83 per annum and their Accident Severity Rate from 32.52 to 8.55 per annum.

[Metso gained the…] Ability to effectively monitor safety incidents and practices across locations having rolled out the Intelex Safety Management System.



Transform your organization's Environmental, Health & Safety and Quality management today.
Safety Engagement Score
Watching lagging indicators and revising tactics to see marginal improvements is a reactive health and safety strategy. Intelex Safety Engagement Score is an innovative, analytics-based assessment of the health and safety culture within your organization. It helps transform your EHS management program from reactive to proactive and in time to fully predictive.
Move from reactive to proactive safety management
Understand how your safety program compares to your peers
Report on nine core leading indicators validated by an in-house data science team
Benchmark and compare sites, business units or departments
Intelex Safety Engagement Score Transforms Your EHS Program
Use the Safety Engagement Score to compare leading indicators, optimize your safety performance
and help to show how a strong safety program can benefit the business.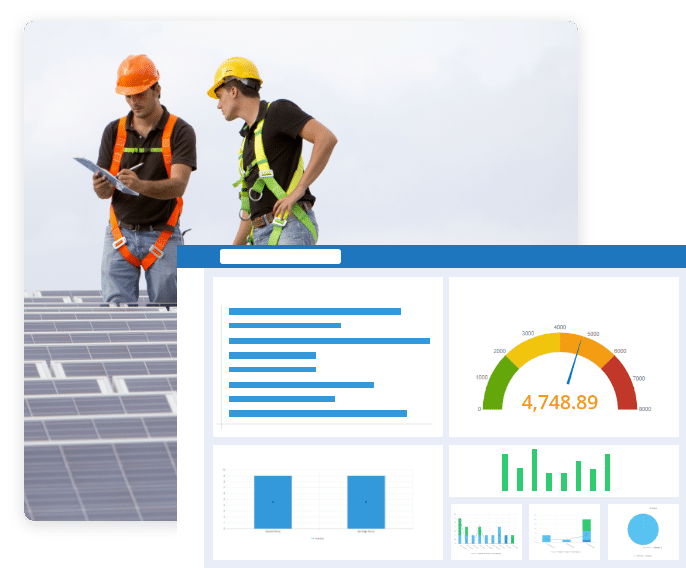 Safety Engagement Score combines nine key metrics that demonstrate the health of your organization's safety culture in a quantitative, clear and consistent fashion.
Don't wait for an incident before you make improvements. Your safety engagement score reveals whether employees are practicing safe working habits before something goes wrong.
Intelex's in-house data science team validated nine leading indicators that correlate to safety engagement performance. Attain automatic scores in each category, benchmarked across your organization.
Create a company-wide safety engagement score and then compare scores by site or department to identify areas of your company that need extra attention.
Key Safety Engagement Score Features
Give your EHS managers or executives an easy, quantitative method to
assess the health of your safety culture and EHS management system.
Nine Core Metrics
Incorporates indicators from nine key areas including incident investigations, audits, safe observations, training, unsafe observations, action management, workplace hazards, meetings management and information distribution.
Safety Engagement Score Validates your EHS Program
You can't control what you don't measure, and the Intelex Safety Engagement Score measures the quality of your organization's EHS program.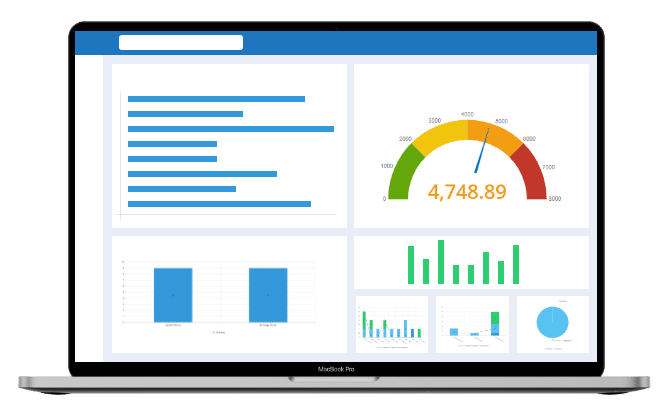 Simplify data analysis and manage follow-up tasks to correct, prevent and comply.
Keep everyone in the loop and share best practices for continuous improvement.
Track quality KPIs, manage nonconformances and maintain compliance.
Expand your Safety Engagement Score knowledge with these featured resources
People are the most important part of any organization. Learn how to use data to keep workers engaged with your processes, tools and culture.
With the right tools, you can monitor your safety management system in real time. Learn how Safety 4.0 and the digital transformation of process, engagement and culture can keep your workers safe.
Health and safety management systems are only effective when your workers are engaged in creating a culture of safety. Learn how to measure employee engagement to drive continuous improvement in your SMS.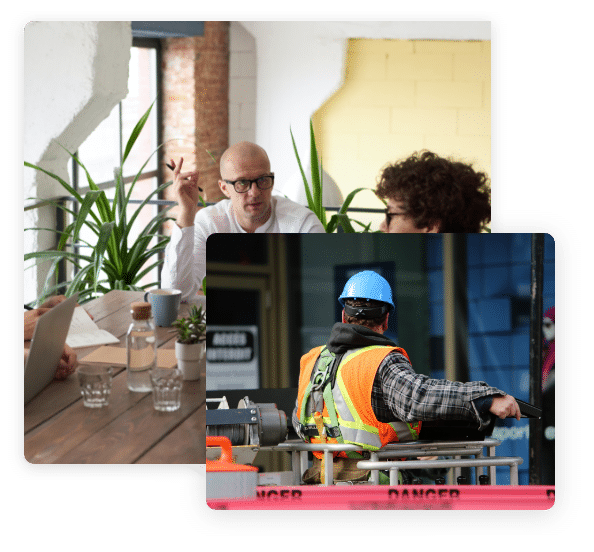 With access to the key details related to each health and safety incident and the ability to share and learn from each other's experiences in real time we've gained a powerful advantage – one that will help us be even safer.

Michel Tetreault
Prevention Consultant / Safety Advisor (SF)

With employees working around the clock in 32 different countries, understanding and controlling what happens from a health and safety point of view is critical. The Intelex Safety Management System provides the biggest cure and solution as we're able to see the whole Metso Minerals world on one single page.

Christian Adkins
General Manager, Occupational Health & Safety

The data, the innovation and the technology helps people be safer and tells us how we can prevent the serious and major accidents and ill health that I've had exposure to in my career.

James Pomeroy
Group Health, Safety, Environment and Security Director



Transform your organization's Environmental, Health & Safety and Quality management today.