ESG software can solve your reporting challenges
With new ESG regulations, increased investor demands and complex data sources, the time and resources needed to meet your obligations can be overwhelming. ESG management software can help solve that problem. Our out-of-the-box reporting and intuitive configuration tools make it simple to build a powerful ESG management solution tailored to the unique needs of your organization.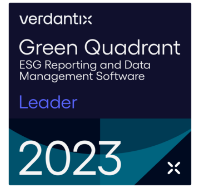 Intelex Named a Leader in ESG Reporting and Data Management Software in All New Green Quadrant Report
The Green Quadrant: ESG Reporting and Data Management Software 2023, researched and written by independent analyst firm Verdantix, highlights Intelex's Industry Benchmarking, ESG/Sustainability Performance Management, and Materiality Analysis as key strengths.
Trusted by Leading Organizations Around the World



Improve your ESG strategy and reporting with
Datamaran's automated materiality and risk assessments.
Out-of-the-box ESG software for reporting and visualizations
In the past, managing your ESG sustainability reporting has meant having to understand many different reporting standards and frameworks. ESG management software meets this challenge with pre-configured reports that address 90% of customer use cases, with intuitive configuration tools to close any gaps.
40,000+ pre-loaded emission factors
Collecting the data for emission factors can be an overwhelming challenge. ESG management software provides an always-up-to-date set of emission factor libraries across Scope 1, 2 and 3 emissions, waste and water. You can easily calculate emissions according to your needs, including by industry, regulatory body, job site and more.
Enterprise-grade ESG data storage and access
Storing, managing and visualizing massive amounts of ESG data can be a difficult task if you don't have the right tools. ESG management software integrates with Snowflake's high-performance database architecture to produce visual reports within the application or export data to your chosen business intelligence application. Its flexibility and powerful performance ensure you can manage your data according to your reporting needs.
Patent-pending calculation engine
ESG management software from Intelex can support all your requirements for data calculation, while also making it easy for you to build, test and deploy your own calculations as you need them. It's a powerful calculation engine with a flexible, easy-to-use interface that provides everything you need to manage your ESG data.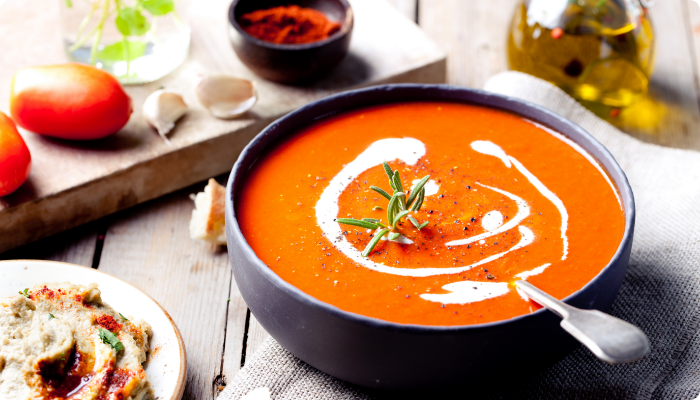 "Intelex created a unified Environmental Metrics & Management System that provides Campbell's with the tools for top-to-bottom corporate environmental management and facilitates real-time 360-degree visibility into organizational sustainability performance."
Additional ESG and Sustainability Management Related Products
Wherever your ESG and Sustainability operational improvements focus lies, Intelex has solutions to help you achieve success.
Enhance your compliance posture beyond ESG with tools designed to deliver greater visibility into all of your overall risk profile.
ESG Frequently Asked Questions
The ability to successfully manage and report ESG is an indication of strong corporate leadership and governance, and defines organizations as an employer or partner of choice.
Expand your Sustainability and ESG Management knowledge
with these featured resources
Be it the expansion of regulatory guidelines or the ask from investors, materiality is in the spotlight! This infographic gives you a quick view on what is materiality, benefits it brings to your ESG results and what you may not be doing right.
This benchmark report, written by Verdantix, dives into the capabilities of 20 EHS software vendors across Air Emissions, Greenhouse Gas Emissions, Waste and Wastewater, Hazardous Waste, and Sustainability Management.
Need help managing your triple bottom line? ESG metrics are carrying increasing weight for financial professionals and the investment community, putting pressure on companies to accurately manage and report on ESG programs to a wider audience. Learn how you can start, improve, or fine-tune your holistic ESG program
Transform your organization's Environmental, Health & Safety and Quality management today.

Get free trial access to Environmental, Social, and Governance (ESG) Software
Once you get your free trial access pass to Intelex's Environmental, Social, and Governance (ESG) Software, you'll be able to explore our library of easy to use software applications.
All you have to do is:
Provide your info
We'll reach out to learn about your priorities
Login to your Free Trial