ISO 9001 Software
ISO 9001 Software helps your organization reduce risk, optimize operations and maintain regulatory compliance while producing products and services that exceed customer expectations.
Reduce Cost of Quality (COQ) and Cost of Poor Quality (COPQ)
Build a robust supply chain
Enhance corporate brand
Improve customer loyalty, retention and sales
ISO 9001 Software Saves Time and Money
Intelex ISO 9001 software integrates people, processes and tools to help organizations
identify and prevent quality issues and deliver greater customer satisfaction.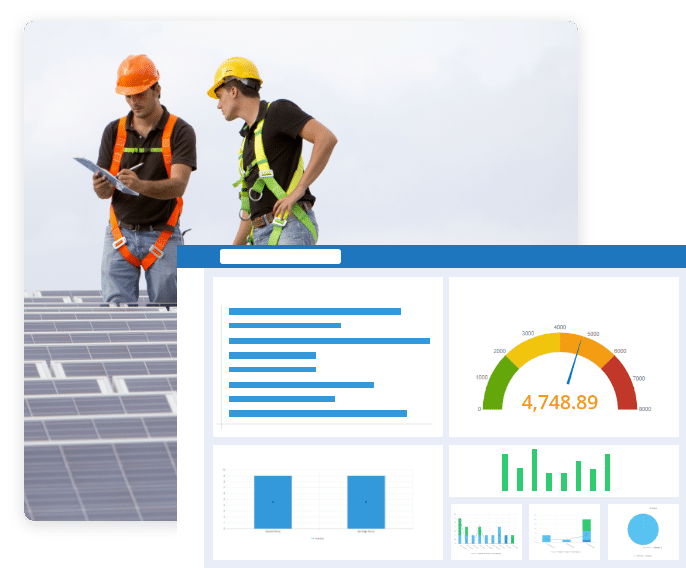 Powerful task workflows, integrated document management and advanced quality toolsets for FMEA, APQP and PPAP create better plans that increase quality and decrease risk.
Drive greater efficiencies in ongoing audit and evaluation of quality throughout the production lifecycle. Identify nonconformances earlier and take decisive action with audits, inspections and nonconformance reporting.
Construct a high-bandwidth feedback loop between customers and internal stakeholders to catch quality issues early. Determine root cause and define follow-up actions to decrease the cost of quality and ensure long-term customer satisfaction.
Integrated document management streamlines the creation and maintenance of process control documentation to simplify change management for all stakeholders.
ISO 9001 Software Frequently Asked Questions
ISO 9001 is an international standard for creating and maintaining a quality management system. It is the most widely adopted international standard in the world and is frequently considered a prerequisite for organizations in industries including aviation, construction, automotive manufacturing, health sciences and many others. It has three important elements:
High-level structure: The High-Level Structure (also known as Annex L) is common to all ISO management system standards and facilitates easier audits and integration.
Risk-based thinking: Risk-based thinking address not only the possibility of negative consequences but also potential opportunities to develop new products and reduce waste.
Plan-Do-Check-Act: Plan-Do-Check-Act (PDCA) helps you organize objectives, implement the QMS, measure outputs and engage in corrective actions to ensure continual improvement.
The current ISO 9001 standard is ISO 9001:2015, which was released in September 2015. ISO 9001:2015 defines a set of requirements and recommendations for creating business processes, policies and procedures to ensure customer expectations are met or exceeded. ISO 9001:2015 can be used by any company of any size, operating in any industry or location, and is designed to provide several benefits to organizations, including:
The ability to produce products and services that consistently meet or exceed customer expectations and enhance customer satisfaction.
The ability to meet all applicable statutory and regulatory requirements.
The ability to demonstrate risk-based thinking to help pursue opportunities and mitigate against uncertainty.
An ISO 9001 QMS streamlines and automates your organization's quality program. Organizations are required to determine the processes to be measured, apply the correct tools for collecting the necessary data and then use statistical techniques for analyzing the data to produce actionable insights for continuous improvement. An ISO 9001 QMS implements Plan-Do-Check-Act (PDCA), which is essentially the application of the scientific method to quality control to ensure continuous system improvement. It can be summarized as follows:
Plan: the organization determines objectives, provides resources and identifies risks and opportunities.
Do: the organization implements the quality management system according to the plan.
Check: the organization analyzes the outputs and measures them against the expected outputs and outcomes.
Act: the organization engages in corrective actions to address deviations and inefficiencies
Intelex ISO 9001 QMS Software helps you produce products and services that exceed customer expectations, enhance customer satisfaction, meet regulatory requirements and demonstrate risk-based thinking so you can pursue opportunities and mitigate against uncertainty.
The ISO 9001:2015 standard for quality management identifies seven key principles:
Customer: To meet and exceed customer expectations.
Leadership: Create the quality goals and build the processes and consensus that will achieve them.
Engagement: All workers at all levels need to buy-in to the company's quality goals for any chance of success.
Process: Define standard and measurable processes that support leadership vision and corporate quality goals.
Improvement: Quality improvement drives innovation and responsiveness, which are key components of a QMS.
Decision-making: Measurement and evaluation are necessary for quality improvement and the Plan-Do-Check-Act cycle.
Relationships: Successful companies need to manage their relationships with suppliers and other stakeholders as much as their customers.
ISO 9001 Software Key Features
ISO 9001 software drives process excellence for your Quality Management System.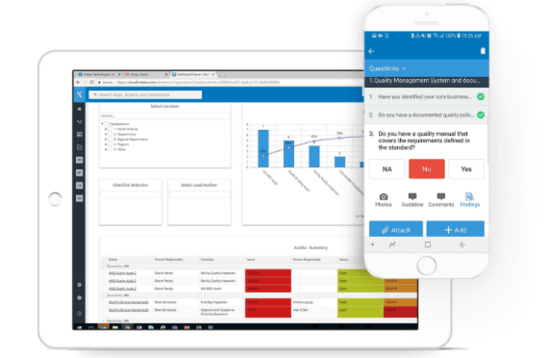 Tailored for your Business
Leverage best-practice, out-of-the-box applications or work with Intelex to create tailored solutions that are optimized for your organization's unique business goals and operating environment. Either option sets your company up for quality program success.
ISO 9001 Software Simplifies your Quality Management System
Discover the full range of applications in Intelex's ISO 9001 Software that helps your organization meet its ISO 9001 compliance requirements.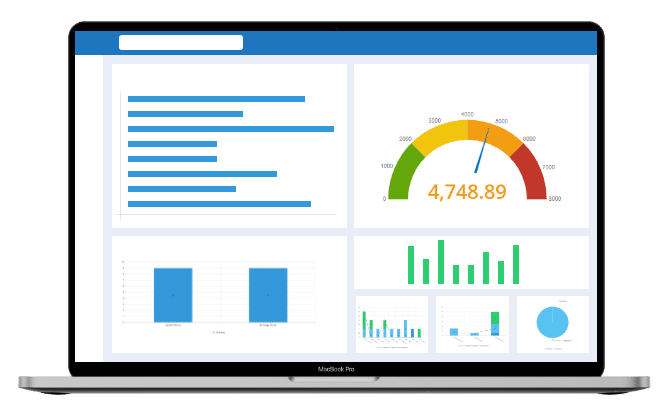 Track quality KPIs, manage nonconformances and maintain compliance for your products and services.
Deliver high quality products and services that meet or exceed customer expectations.
Keep all stakeholders informed and up-to-date while sharing best practices for continuous improvement.
Learn how Quality Management Systems save you time and money.
Expand your ISO 9001 knowledge
with these featured resources
ISO 9001:2015 is considered a requirement for many businesses around the world. But certifying to ISO 9001:2015 is not a guarantee of success. Organizations must do more than check the boxes for compliance.
Risk management is more than just identifying the values at risk and deciding how to proceed. The risk and compliance landscapes are changing. Are you ready?
This Insight Report shows you what is required to certify to ISO 9001:2015. It is a plain language look at how to read the standard and apply its principles to your organization.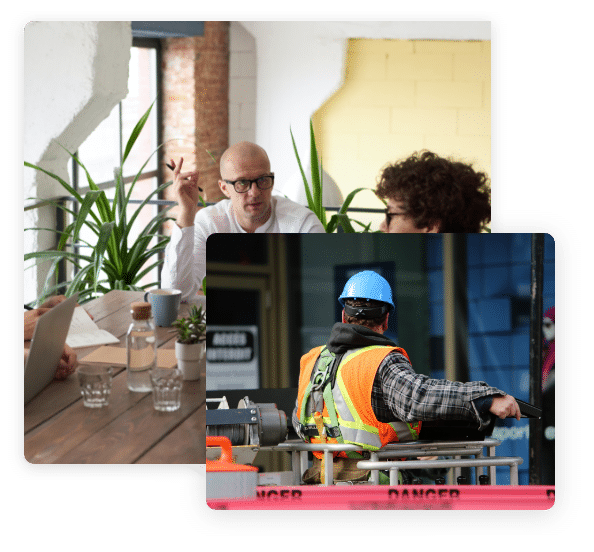 Cermaq increased its incident reporting rate by 300% with Intelex and improved its customer complaints management to react quickly and effectively.

Intelex's Quality Management System improved our efficiency tenfold. By combining the management side of the software with the configurability of the platform we were able to streamline all our processes.

We chose Intelex because we believe software should adapt to the company, rather than the company adapting to the software.

Gary Smith
Director of Quality Management Director - Industrial Management Systems (SF)



Transform your organization's Environmental, Health & Safety and Quality management today.

Get free trial access to ISO 9001 Software
Once you get your free trial access pass to Intelex's ISO 9001 Software, you'll be able to explore our library of easy to use software applications.
All you have to do is:
Provide your info
We'll reach out to learn about your priorities
Login to your Free Trial