Occupational Health and Safety Software
Intelex's Occupational Health and Safety software streamlines the management of employee medical information for a more proactive and risk-aware approach to occupational health management. With Intelex's Occupational Health and Safety software, you can standardize data capture, streamline the management of health-related activities and centralize occupational health data to continually optimize your occupational health programs.
Create employee health records for your entire workforce
Store and manage important health data and medical test results
Track and report worker health and conditions over time
Link worker health status to work conditions, incidents and environment
Simplify Occupational Health and Safety Management
Your employees are your most important asset. A commitment to holistic employee health and wellness is a critical component of an engaged
and productive workforce. Intelex Occupational Health and Safety software enables you to more effectively manage the
overall health and wellness of your workforce, driving down costs and boosting productivity.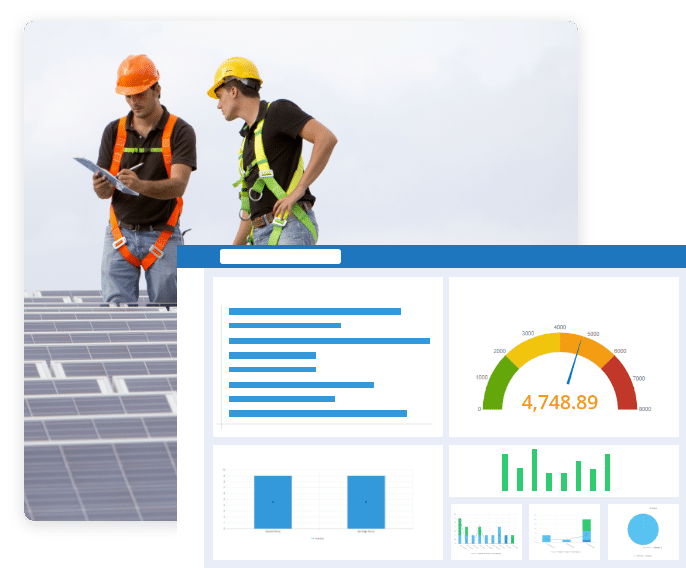 Stop dealing with data sets that differ in quality and composition. Use simple and intuitive forms to streamline data capture and prevent errors and inconsistencies.
Key Occupational Health and Safety Software Features
Intelex Occupational Health and Safety software provides comprehensive tools to capture health records and manage
medical records for your entire workforce. If you need additional functionality, it is easy to
configure forms, workflows and approvals or integrate with third-party solutions.
Multiple Default Visit Types
Surveillance visit, home visit, consultation, medical clearance, counseling or disability visit, Intelex Occupational Health and Safety software is ready to meet your needs out-of-the-box.
Healthy Workforce, Healthy Balance Sheet
Occupational Health and Safety software is a key component of a company-wide EHS program that keeps workers safe while improving the bottom line.
Reduce the administrative burden of compliance and EHS program management.
Expand your Occupational Health and Safety Software
knowledge with these featured resources
When we attribute an accident to human error, we might be missing the system failures that allowed the worker to make that error. Learn how a worker's ability to make the right decision is only as good as the system in which they work.
Lagging indicators are a traditional way of targeting safety resources. However, data and connectivity open up an entirely new world of leading indicators. Learn how leading and lagging indicators can add up to safety success.
Leaders are turning to digital technology to keep the workplace safe and improve productivity. Learn about what you need to do to get the most impact from digitizing your EHS processes.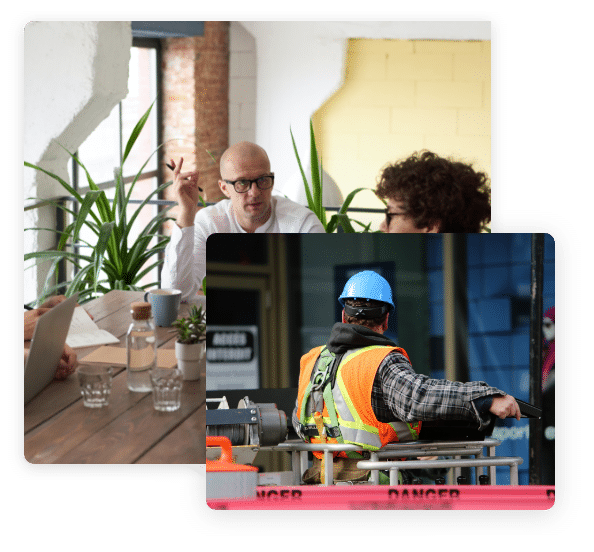 With access to the key details related to each health and safety incident and the ability to share and learn from each other's experiences in real time we've gained a powerful advantage – one that will help us be even safer.

Michel Tetreault
Prevention Consultant / Safety Advisor (SF)

With employees working around the clock in 32 different countries, understanding and controlling what happens from a health and safety point of view is critical. The Intelex Safety Management System provides the biggest cure and solution as we're able to see the whole Metso Minerals world on one single page.

Christian Adkins
General Manager, Occupational Health & Safety

Not only does the Intelex System allow for optimal organization and distribution of documents, manuals, and procedures, it increases internal accountability ensuring health and safety issues are dealt with in a timely fashion. Using Intelex to ensure the effectiveness of our performance provides a safer environment for employees, contractors, and in our case, the public.

Alan Conquergood
President




Transform your organization's Environmental, Health & Safety and Quality management today.