Compliance Automation Software
Staying ahead of new compliance regulations is challenging, especially when that information changes dynamically and can vary across regions and governments. It is critical to have a quick and accurate way to understand your company's compliance profile. By leveraging ehsAI's AI-driven automation capabilities, you can increase your process efficiency and accuracy in order to manage compliance risk cost-effectively.
Capture all requirements in minutes
Prevent duplication
Gain real-time visibility into compliance deadlines
Seamlessly integrate into EHS management systems
Compliance Automation Software
Increases EHS Compliance Efficiency
ehsAI saves you time by doing the heavy document analysis work for you so you have
actionable output in minutes, in addition to taking the guesswork – and risk –
out of managing the timing and deadlines of requirements.
Process all EHS document types such as permits, operating procedures, policies, etc. and dramatically lower the cost of identifying compliance requirements by up to 80%.
Key Compliance Tracking Features
ehsAI, combined with Intelex, provides users a simple,
end-to-end solution, for faster & smarter compliance management.
Automatic requirement mapping
With patented Machine Learning algorithms, ehsAI seamlessly generates a complete, indexed list of action items mapped to each regulatory citation and/or permit condition affecting your company.
Expand your Compliance Automation
knowledge with these featured resources
When organizations manually track compliance on spreadsheets, costly mistakes can happen. Learn how the most advanced EHSQ platform in the world is using AI to help solve complex regulatory challenges.
Managing compliance for your organization is a complex undertaking. Learn how Intelex can help by increasing efficiency and decreasing risks.
The pace at which new technologies hit the marketplace can be overwhelming. Which ones do you need to keep your workers safe? Learn how the connected solutions of EHS 4.0 can help you keep manage safety and contribute to production goals.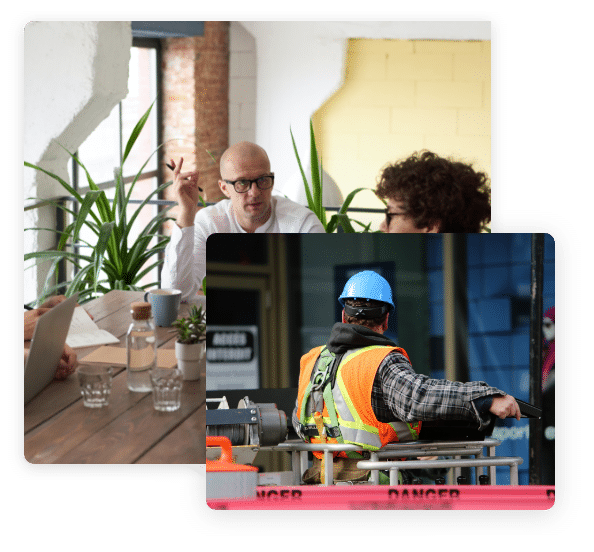 Intelex's compliance and document management modules have allowed the City of Tempe to achieve a higher level of compliance-confidence than previously thought possible. Tempe's vision of consolidating all task-tracking and record-keeping activities necessary to maintain compliance into one desktop application has become a reality.

David McNeil
Regulatory Compliance Manager

Successfully implemented a management system to ensure environmental, fire, and OSHA related compliance are effectively and responsibly monitored, tracked and reported on a continual basis.

[City of Tempe] Achieved the highest possible confidence in compliance status with regard to all environmental rules, regulations and permits.



Transform your organization's Environmental, Health & Safety and Quality management today.

Get free trial access to Compliance Automation Software
Once you get your free trial access pass to Intelex's Compliance Automation Software, you'll be able to explore our library of easy to use software applications.
All you have to do is:
Provide your info
We'll reach out to learn about your priorities
Login to your Free Trial