Solutions for Retail
Intelex provides retailers with a complete set of software solutions for
managing and ensuring EHS, quality and supplier compliance.
Retail organizations today are faced with challenges like maintaining competitiveness in a dynamic and demanding market, ensuring greatest level of safety, staying in compliance with increasingly strict standards and ensuring a safe working environment for employees and workers.
Increasingly strict standards have placed greater pressures on stakeholders at all links of retail. Regulatory and compliance pressures are placing increased demand on quality, supply chain, environmental and safety management solutions to minimize the significant costs associated with noncompliance – costs tied to reinspections, forced recalls, brand damage, lost customers.
Ensuring employee safety is another important aspect for retail businesses. A culture of safety helps not only with employee retention and company productivity, but for companies with consumer facing brands a reputation for safety and employee focus can be a major brand builder.
Intelex has been working with clients in the retail industry for over 25 years, and we provide a number of software solutions that are all built on top a single enterprise software platform.
We are helping companies around the world ensure product quality, protect employees and maintain compliance with industry standards. Whether you are looking to promote a culture of workplace safety, or increase customer satisfaction with your products and services, we can help. Intelex allows to make data driven decisions to ensure the highest level of quality, while demonstrating your commitment to health, safety, and the environment.
Ensure consistent compliance with regulations and standards
Manage incidents and near misses across job sites
Track safety training, licensing & certifications
Conduct audits and inspections on your mobile device
Conduct proactive supplier audit and risk assessments
Streamline document control
Explore our software solutions for
these essential areas of your business
US Sugar Corporation
"Getting to know the client services team has been the most delightful experience that I have ever had with any company that I've had a...
Get to know our clients and the difference
Intelex has made in their organizations.
Sowing the seeds of operational visibility
JG Boswell, a California-based agricultural farming and food processing specialist, needed an electronic environmental, health and safety workflow and notification system to replace an outdated paper-based approach. Intelex also gives greater visibility into ranch operations.
Brenda Hamilton, Workers Compensation Analyst
J.G. Boswell Company
Enjoying Intelex's ease of use
Minnesota-based CHS is an agriculture and energy company that has benefitted from the Web-based and highly customizable Intelex platform for more than seven years. Today, they're seeing big gains around ease of use.
Ryan Orvis, Administrator, Intelex EHSQ Software
CHS, Inc
Configuring software for powerful decision-making
Campbell's Soup wanted one system for both environmental management and metrics requests. Using Intelex software, the Camden, N.J.-based firm can share policies, permits and other documents for better decision-making.
Maria Frain, Environmental Analyst
Campbell Soup Company

Expand your knowledge with Whitepapers,
Webinars, and Analyst Reports
Now more than ever – in terms of cost and the impact on the environment and ESG reporting...
Today's business problems require strong, integrated solutions. In EHS and quality, those solutions can come from building on the common...
Every organization wants to provide innovative products and services that meet customer requirements and support the business strategy...
The most powerful EHSQ platform on the market, it provides a robust and secure backbone to the Intelex system and the core management functionality upon which all Intelex solutions are built.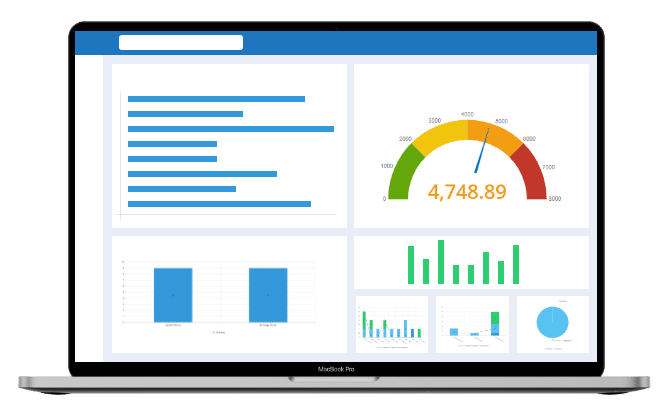 Get Free Trial Access
Get your free trial access pass to Intelex's Food and Beverage Software today.
Please complete this form for free trial access to Intelex's Food and Beverage Software. Explore our library of software applications and experience firsthand the industry-leading functionality and tools that Intelex software has to offer.