Solutions for Chemical
Intelex software solutions help chemical companies centralize their environmental,
safety and quality processes for simplified compliance, reduced risk and better performance.
Chemical organizations are today expected to develop more sustainable business strategies. The more forward-thinking companies are addressing the issues related to this area and are engaging with their stakeholders to understand the risks and opportunities.
Old-school methods such as spreadsheets, databases and homegrown software often prevent chemical organizations from meeting regulatory and voluntary standards. These range from those determined by the U.S. Occupational Safety and Health Association (OSHA) and the International Organization for Standardization (ISO) to the Globally Harmonized System of Classification and Labelling (GHS), Responsible Care requirements and Environmental Health and Safety (EHS) legislations.
Intelex software solutions enable companies in this sector to centralize their environmental, safety and quality processes for simplified compliance, reduced risk and better performance.
They help increase efficiency and effectiveness across an organization and simplify the reporting and management of critical EHS and quality data, such as chemicals, hazards or training records. Whether they are responsible for safety culture, environmental stewardship or quality assurance, Intelex provides software solutions that give chemical companies the ability to meet their goals.
Meet process safety management (PSM) requirements
Manage and prevent workplace incidents and near-misses
Ensure easy access to safety data sheets (SDS)
Simplify and schedule inspections and audits
Comply with permit requirements and relevant regulations
Explore our software solutions for
these essential areas of your business
Ferro Corporation
"Intelex is an integral part of Ferro's world-wide Safe from Within Program and is a critical piece of our larger effort to send all of our...
Johnson Matthey
"Intelex's modular system allowed us to select the solutions that were best for us. The system has played an important role in our ability...
Get to know our clients and the difference
Intelex has made in their organizations.
Sowing the seeds of operational visibility
JG Boswell, a California-based agricultural farming and food processing specialist, needed an electronic environmental, health and safety workflow and notification system to replace an outdated paper-based approach. Intelex also gives greater visibility into ranch operations.
Brenda Hamilton, Workers Compensation Analyst
J.G. Boswell Company
Enjoying Intelex's ease of use
Minnesota-based CHS is an agriculture and energy company that has benefitted from the Web-based and highly customizable Intelex platform for more than seven years. Today, they're seeing big gains around ease of use.
Ryan Orvis, Administrator, Intelex EHSQ Software
CHS, Inc
Moving from paper to electronic reporting
Canadian broadcaster CBC was looking to move from a paper-based environmental management system to an electronic one. Intelex provides an easy-to-use and cost-effective platform.
Athena Trastelis, Senior Manager, Environment
Canadian Broadcasting Corporation (CBC)
Expand your knowledge with Whitepapers,
Webinars, and Analyst Reports
Now more than ever – in terms of cost and the impact on the environment and ESG reporting...
Today's business problems require strong, integrated solutions. In EHS and quality, those solutions can come from building on the common...
Every organization wants to provide innovative products and services that meet customer requirements and support the business strategy...
The most powerful EHSQ platform on the market, it provides a robust and secure backbone to the Intelex system and the core management functionality upon which all Intelex solutions are built.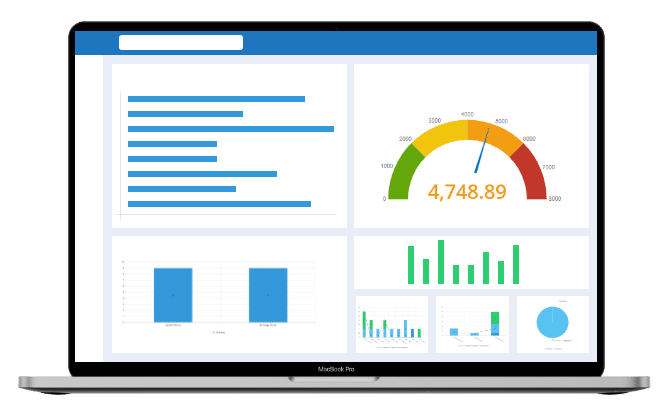 What can I expect:
Once you get your free trial access pass to Intelex's Safety Management software, you'll be able to explore our library of easy to use software applications.
All you have to do is:
Provide your info
We'll reach out to learn about your priorities
Login to your Free Trial