Solutions for Life Sciences
Industry leaders Intelex and Glemser Technologies partner to deliver a validated QMS
solution to pharmaceutical, medical device and life sciences organizations.
Intelex and Glemser Technologies partner together to help you configure, validate and host your Quality Management System (QMS) software solution. Glemser's 30 years of experience and expertise helps organizations improve Quality, maintain compliance with 21 CFR Part 11, ISO13485:2016 and take advantage of proven technologies to transform your organization.
Accelerate
Innovation
Streamline processes, improve collaboration and ultimately bring new drugs and medical devices to market more quickly with cutting-edge technologies like cloud EHS and EQMS systems.
An Integrated EHSQ Solution
Help meet the needs of your Integrated Management System across your Environment, Health & Safety and Quality processes with Intelex's fully integrated EHSQ platform.
Continuous Improvement
through Collaboration
Remove disconnected operational tools and give your teams access to the information they need, including metrics, KPIs, work instructions and root causes, to drive continuous improvement and make effective decisions in real-time.
Comply with
Regulatory Requirements
Enhance the safety and quality of the pharmaceutical products and medical devices you bring to market while maintaining compliance with 21 CFR Part 11, GAMP5 and ISO 13485:2016, and avoiding costly FDA 483s.
Intelex EQMS Solutions for Life Sciences
Intelex's Quality Management System (QMS) Software helps organizations manage processes, drive continuous improvement and build a Culture of Quality that maintains regulatory compliance while bringing improved drugs and medical devices to market more quickly and more efficiently.
Manage non-conformances, customer complaints, corrective actions and perform root-cause analysis
Manage quality documents, quality training, incidents, audits, supplier audits, supplier relationships, changes, risks, products and shipping, receiving and inspections
Establish trends using historical data and identify problem areas to support continuous improvement initiatives
Mobile-first strategy for your smartphones or tablets with offline capabilities
Supports 21 CFR Part 11 compliance, electronic signatures and ISO 13485:2016
Integrate with third-party systems like SAP, Oracle, ERP, HCM, Microsoft, CRM, Tableau and others using Intelex API and ODATA technologies
Glemser Configuration and Validation Services
Glemser leads the configuration and validation of Intelex QMS applications through an effective methodology based on best practices that has been audited and accepted by North American and European life science clients. This approach to validation is pragmatic and risk-based with a focus on critical business and compliance requirements issued by the FDA.
Glemser advocates a practical validation approach that provides an appropriate amount of documented evidence of compliance with an auditable process. Glemser delivers high-quality validation at a reasonable cost through careful planning and execution. The methodology is based on the following validation model and delivers the following documentation artifacts.
Explore our software solutions for
these essential areas of your business
Get to know our clients and the difference
Intelex has made in their organizations.
Drive training throughout Subaru Canada
Subaru Canada, based in Mississauga, utilizes the Intelex solution to track its employee training across the entire organization. In addition, the company can now bring all instructional tools and materials into one system for centralized control and management.
Blair Howell, Environment, Health & Safety Assistant Manager
Subaru Canada - Mississauga
Expand your knowledge with Whitepapers,
Webinars, and Analyst Reports
Now more than ever – in terms of cost and the impact on the environment and ESG reporting...
Today's business problems require strong, integrated solutions. In EHS and quality, those solutions can come from building on the common...
Every organization wants to provide innovative products and services that meet customer requirements and support the business strategy...
The most powerful EHSQ platform on the market, it provides a robust and secure backbone to the Intelex system and the core management functionality upon which all Intelex solutions are built.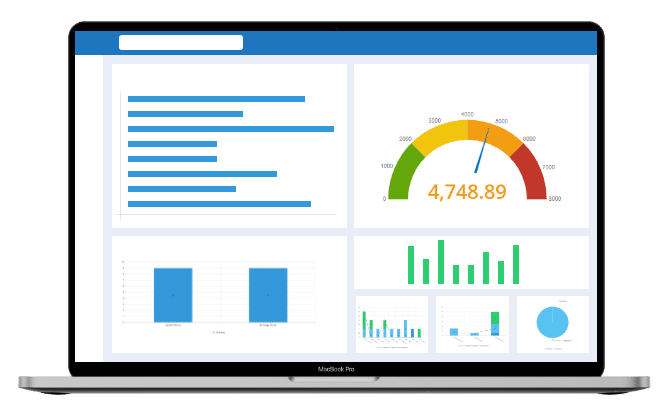 Get Free Trial Access
Get your free trial access pass to Intelex's Life Sciences EHS & Quality Management Software today.
Please complete this form for free trial access to Intelex's Life Sciences Software. Explore our library of software applications and experience firsthand the industry-leading functionality and tools that Intelex software has to offer.