EHS Compliance Risk Management
Intelex's EHS compliance risk management software helps companies reduce the administrative burden of regulatory compliance and stay on top of evolving regulatory requirements to effectively manage compliance risks.
Centralize EHS compliance risk management data and workflows for reporting accuracy.
Simplify the compliance process by reducing complex regulations into simpler jobs, tasks, sub-tasks and timelines.
Stay up to date on constantly evolving safety regulations.
Create configurable dashboards for company-wide visibility into EHS compliance risk management.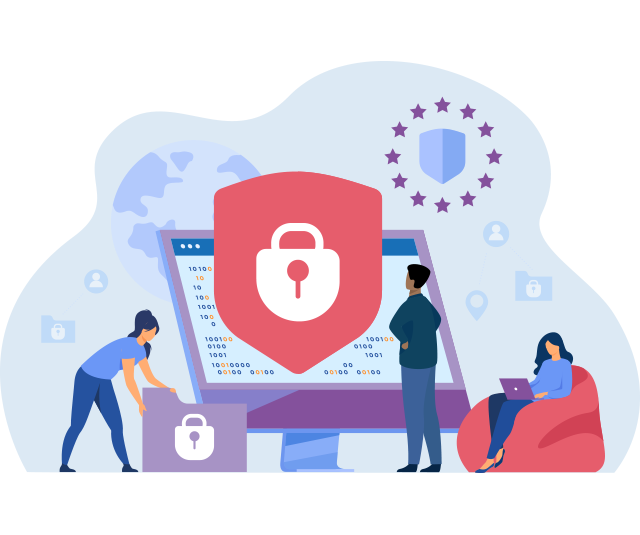 An Integrated Platform to Simplify EHS Compliance
Intelex Compliance Risk Management software helps you streamline your EHS compliance management, tracking your legal obligations and helping you demonstrate ongoing compliance, while freeing up your teams to focus on proactive risk management approaches.
Move away from paper and spreadsheets, use risk management software to access all your EHS compliance-related data in one place. Our digital tools are designed to help you easily mitigate compliance risks and eliminate the costs of noncompliance.
Effortlessly Manage Regulatory Compliance that Spans
Health & Safety and Environmental Risks
Our feature-rich applications enable you to improve the effectiveness of your EHS compliance programs covering health and safety, quality, regulatory and environmental objectives and help achieve operational excellence.
Full-cycle EHS Compliance Management
Intelex EHS Compliance Risk Management software gives you the tools to manage compliance, track and record regulatory requirements, capture and share institutional knowledge, integrate data from multiple locations and measure performance of compliance goals across the company.
Solutions Enabling EHS Compliance Management
Intelex EHS compliance management solutions help you minimize compliance risks which is integral to enhancing operational risk management and protecting corporate reputation by fully demonstrating your commitment to ISO and OSHA compliance standards.
Foundational Compliance Management
Ensure that you are managing your compliance obligations with a software that allows you to centralize EHS compliance tasks, lower the cost and complexity of managing compliance risks, and ensure business resilience.
Your Frequently Asked Questions. Answered.
A solid and comprehensive compliance risk management software toolset helps organizations  reduce the likelihood of a major non-compliance event or failure to comply with EHS-related reporting requirements. It helps increase the quality of business processes and customer satisfaction, which enables an organization to set itself apart in the marketplace from its competitors.
Broaden your Knowledge of Managing
Compliance Risks with these Featured Resources
When compliance is based on manually updated safety data sheets, permits and Excel spreadsheets, errors are more likely to occur. The use of new technology such as AI reduces the possibility…
There's a price to be paid by organizations that don't comply with environmental, health and safety (EHS) laws and regulations. The big question is: How much?...
Multinational corporations are faced with a multitude of regulatory requirements to contend with on a global scale. Imagine that you are a VP or Director of EHS at a company...
Transform your organization's Environmental, Health & Safety and Quality management today.