Solutions for Manufacturing
Intelex's manufacturing solutions help companies improve business performance while ensuring
compliance with regulatory and voluntary standards, from ISO 9001 and OSHA incident
reporting and management to lockout/tagout procedures and more.
Manufacturing organizations around the world must balance multiple competing priorities: managing ever-changing customer demands; rapidly transformative technologies; the need for increased operational efficiencies; and increasingly stringent regulatory requirements. At the same time, they must ensure a safe work environment.
U.S. businesses spend more than US$170 billion per year on costs related to occupational injury and illness that eat away at corporate earnings. In manufacturing, the risk of severe injury or illness is higher than most other industries, making it crucial for companies to have a proactive and holistic approach to health and safety management. According to the U.S. Occupational Safety and Health Administration (OSHA), implementing a safety management system (SMS) in the workplace can reduce injury and illness costs by 20 to 40 percent.
The National Safety Council points out that every dollar invested in an SMS returns anywhere between two and six dollars. These benefits are a result of management accountability, cultural safety impacts, and, ultimately, reduced workplace injuries and fatalities.
Whether a plant, factory or mill is looking to streamline quality processes, decrease incident rates, improve defect tracking, or achieve any other quality or EHS goal, Intelex's software solutions will enable a manufacturing business to achieve its objectives.
Achieve real-time visibility into the Cost of Poor Quality
Ensure consistent compliance with regulations and standards
Manage incidents and near misses across job sites and analyze trends to improve performance
Track safety training, licensing & certifications
Track and rapidly resolve nonconformances and defects
Meet ISO 9001 and OSHA requirements
Explore our software solutions for
these essential areas of your business
Ferro Corporation
"Intelex is an integral part of Ferro's world-wide Safe from Within Program and is a critical piece of our larger effort to send all of our...
Get to know our clients and the difference
Intelex has made in their organizations.
The freedom to build a custom solution
For Wisconsin-based Western States Envelope and Label, eliminating product defects is crucial. Intelex software is helping them do so, all with a modular and customizable solution.
Aaron Fralish, Director of Technical Services
Western States Envelope and Label
Manufacturer sees off-the-charts user adoption
Missouri-based Hussmann Corp. needed a single solution to manage its supply chain. They chose Intelex for its intuitiveness and customization, and users are eagerly adopting it.
Greg Garnier, Quality Management System Leader
Hussmann Corporation
Drive training throughout Subaru Canada
Subaru Canada, based in Mississauga, utilizes the Intelex solution to track its employee training across the entire organization. In addition, the company can now bring all instructional tools and materials into one system for centralized control and management.
Blair Howell, Environment, Health & Safety Assistant Manager
Subaru Canada - Mississauga
Expand your knowledge with Whitepapers,
Webinars, and Analyst Reports
Now more than ever – in terms of cost and the impact on the environment and ESG reporting...
Today's business problems require strong, integrated solutions. In EHS and quality, those solutions can come from building on the common...
Every organization wants to provide innovative products and services that meet customer requirements and support the business strategy...
The most powerful EHSQ platform on the market, it provides a robust and secure backbone to the Intelex system and the core management functionality upon which all Intelex solutions are built.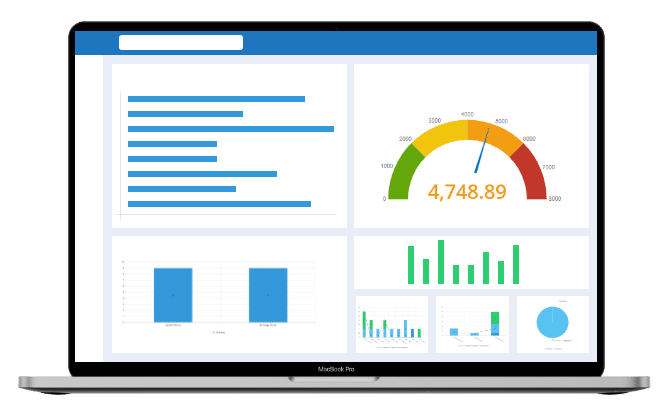 Get Free Trial Access
Get your Free Trial Access Pass to Intelex's Solutions for Manufacturing today!
Join over 1000 of the world's most respected brands who use Intelex every day. Complete this form to access and explore our library of web-based software applications and experience firsthand the industry-leading functionality and tools that Intelex software has to offer.