COVID-19 Resources for EHS & Quality Professionals
Managing the health and safety of workers and maintaining business continuity is hard enough under normal circumstances. Having a Health & Safety management system can help. Making sure that you are getting the most out of it is critical, especially in times of crisis such as the coronavirus COVID-19 outbreak.
To help you do just that and cope in general with the impact coronavirus is having on your operations, we've compiled crisis response and business continuity related resources designed to help you during the coronavirus COVID-19 crisis, including:
Intelex Joins the NSC SAFER Task Force to Provide
Guidance for the Post-Pandemic Workplace
Intelex is joining a task force representing over 50 organizations as part of the NSC Safe Actions for
Employee Return to Work (SAFER) initiative, which will issue recommendations and
guidance about post-pandemic return-to-work. Read More.
As part of the Microsoft's for Healthcare series, hear from Mike Hicks, Intelex's Chief Product Officer, on how Intelex's health and safety applications and functionalities can greatly increase your management capabilities within the healthcare industry during times of crisis and emergency response. Discover what Intelex tools exist to ensure business continuity and positive impact across different areas for healthcare providers, including how to communicate and engage with workers.
Learn how Incident Management mitigates risk and enhances the business value of Health & Safety.
Discover how Document Management can reduce risk and improve workplace performance.
COVID-19: Managing Uncertainty in Turbulent Times
Our webinar series, 'COVID-19: Managing Uncertainty in Turbulent Times' is 3-part webinar series that focuses on how to use the features and applications available in Intelex to handle crises, such as COVID-19. Topics include:
Product Overview Videos
Take a quick tour of key applications that can help you quickly and impactfully communicate
with workers, manage change, and monitor their, and your own, preparedness.
An effective crisis management plan with preparation - along with the clearly defined roles and responsibilities and practical training - ensures the best success. While there are no absolutes in dealing with crisis communications since every organization is different, it's a safe bet that the EHS practitioner may be called upon to deliver information or will be integral in preparation of any internal or external communication. This checklist can help you gather the information your organization needs to handle any crisis situation.
While the traditional quality toolbox will continue to be important for every quality practitioner, digital transformation promises to help organizations enhance their production. Learn how to create an effective digital quality architecture.
Quick Links
Organizations:
Articles/Resources: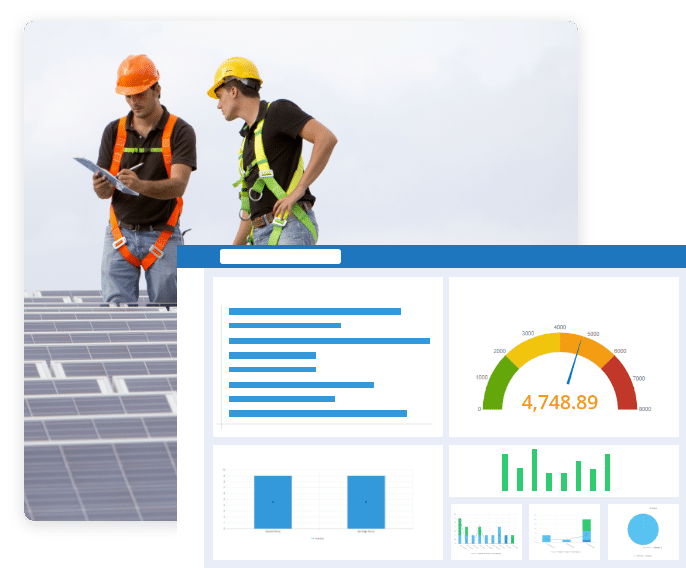 Accelerate exposure tracking efforts
Create, track and report corrective action plans within a single system of record to increase visibility and availability for operational teams across your organization.