Predictive Analytics Software
Document workplace safety risks and incidents in seconds to help maintain a 100% safe and compliant environment for all employees.
Mobile Data Collection for Safety Inspections and Observations
Analyze the data to uncover actionable information
Communicate the results in real time
Advanced and Predictive Analytics can Improve Your Company's Safety Culture
Training, post-incident analysis, safety consulting services, and other efforts only produce short-term results and are often implemented after incident costs are already incurred. These safety program costs crop up again and again as routines become outdated and start posing risks.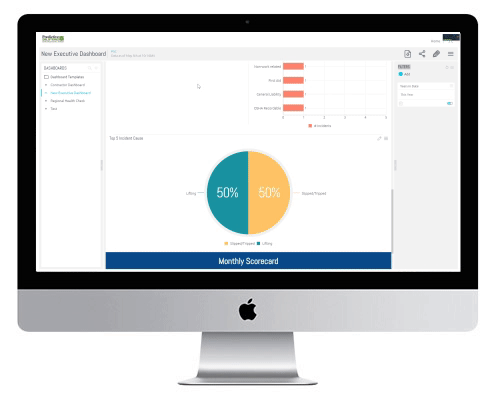 Collect high-quality safety data using mobile phones and tablets.
Predictive Analytics Software makes it easy to collect, analyze, and communicate critical data
Many companies struggle to efficiently collect the right data from the field to improve their safety outcomes.
Expand your knowledge of connected safety with these featured resources
Transform your organization's Environmental, Health & Safety and Quality management today.